Meet Our Culinary Brigade
Posted by SUZY AFIFI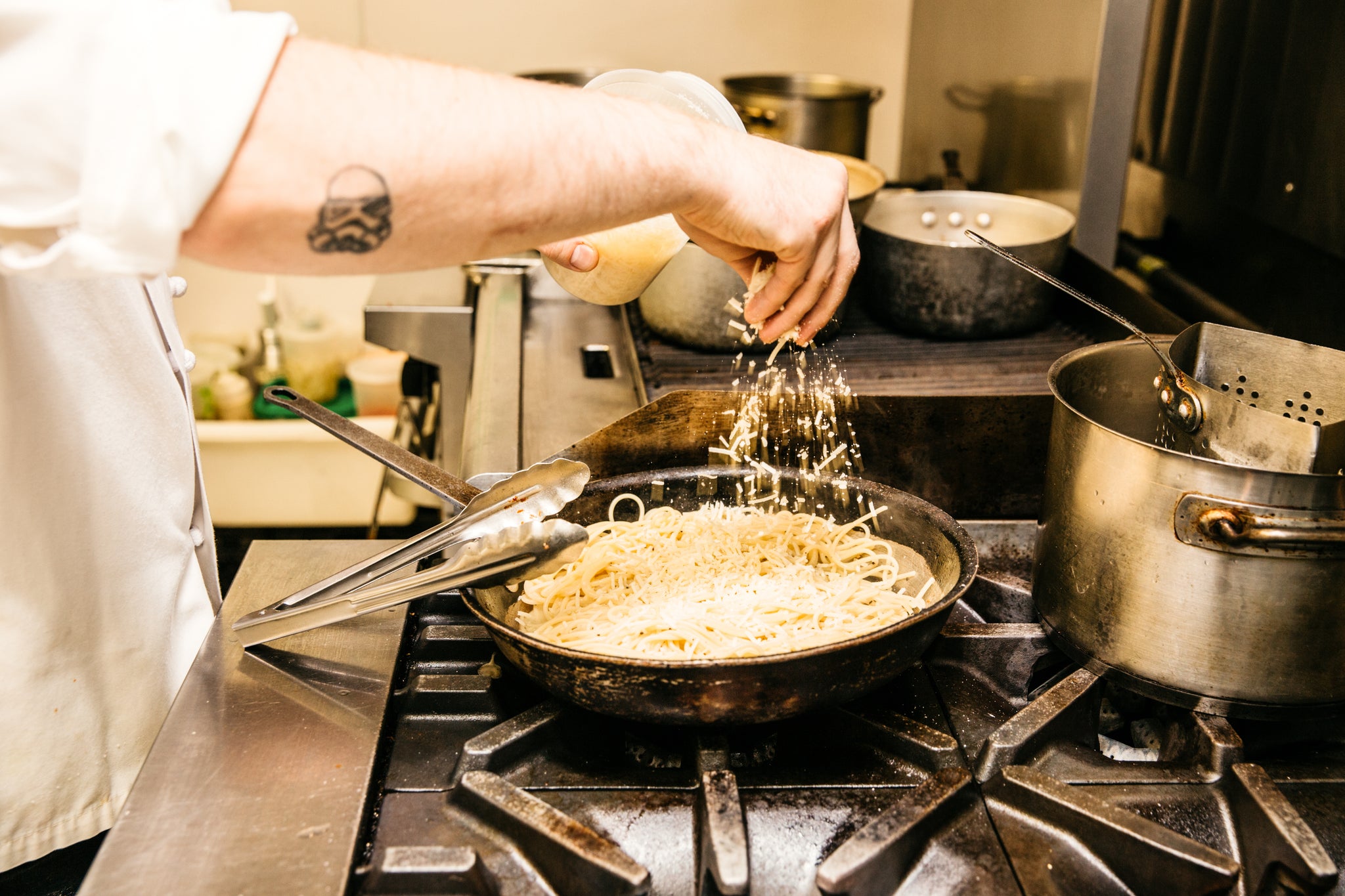 Mise en Place (French pronunciation: ​[mi zɑ̃ ˈplas]) is a French culinary phrase which means "putting in place" or "everything in its place".
This is something that our Culinary Brigade puts into practice every day in all sorts of ways, but it starts with the right people. 
Our Executive Chef, Jess Friesen started working in restaurants at the age of 13, bussing tables and washing dishes is where his passion for being in the kitchen started. After receiving his Culinary Arts Diploma with Honors from Red River Collegiate he honed his craft in award winning restaurants, private clubs both in Winnipeg and abroad.  
Jesse is a fierce and avid competitor. He was a member of the Manitoba Provincial Culinary Team in 2016 taking home three bronze medals at the IKA Culinary Olympics in Germany. He is a three-time competitor at Gold Medal Plates Winnipeg and is the only Chef to win 2 gold medals. 
He has been a member of the Winnipeg Branch of the Canadian Chefs Federation since 2011, holding the position as Chefs Director for the last 3 years. In 2018 he was recognized as the Branch's "Chef of the Year" in 2018. 
In 2016 Jesse became the Executive Chef of Academy Hospitality. He oversees all things culinary and BOH for Pizzeria Gusto, The Merchant Kitchen, Yard Burger, Rose Bar, The Good Fight Taco and our newest addition Mottola Grocery. His ability to lead teams, cultivate talent and creativity and his deep dedication and passion for hospitality is unparalleled.
We would also like you to introduce to Academy Hospitality's newest Culinary Team member Adam Peterson, Head Chef of Mottola Grocery. 
Adam graduated from the Culinary Arts program at Red River College in 2010 and hasn't looked back since. Throughout his journey he has worked at a variety of establishments in both Winnipeg & Toronto; including Mise Bistro, Glendale Golf Course, Oliver & Bonacini and Bergmann's on Lombard, where he held the Chef position from 2016-2019. 
On his first day Adam said to Bobby… "All battles are won and lost the day before" then immediately went to work. During an uncertain time, he has laid out the culinary foundation for Mottola Grocery. He and his team, over the last 7 weeks, have created and executed the prepared meals that you will find throughout our online store. As we have said before, this is just a snapshot of what's to come and Chef Jesse, Chef Adam and all of our culinary teams are dedicated to ensuring that your food and experience are second to none. Collection 2019 Sale 70% Off Title for image